Campus Prints
Custom Ecommerce Solution and Maintenance
Ecommerce
WordPress Redesign
Creative Direction
UI/UX Consulting
Graphic Design
Maintenance and Updates
Outbound Marketing
Conversion Rate Optimization
Branding and Identity Development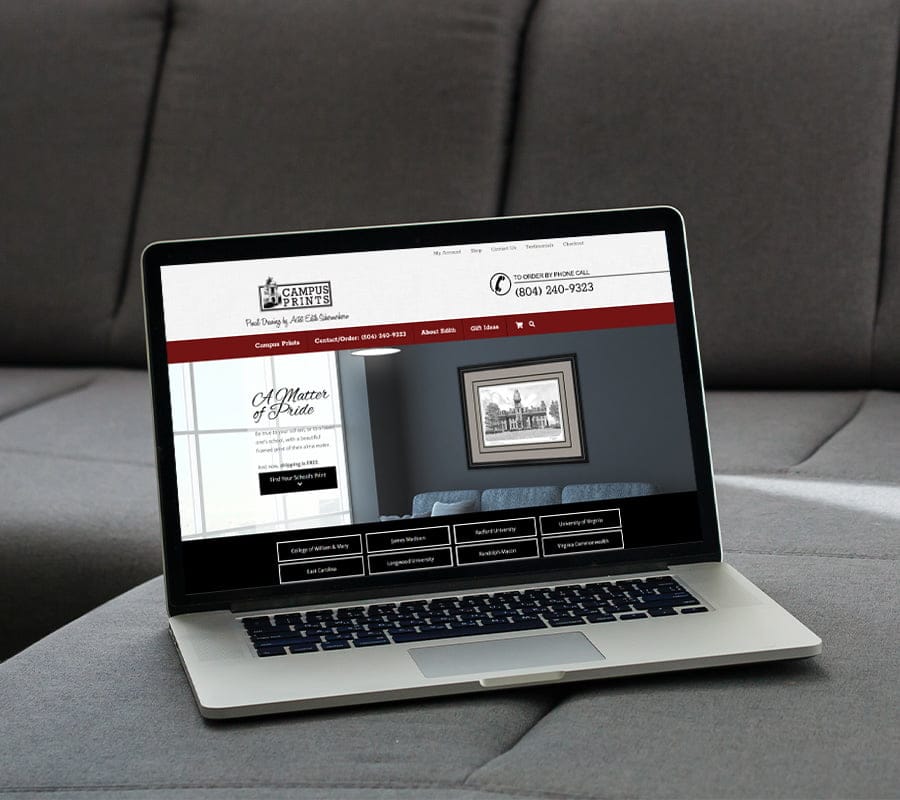 Campus Prints sells one of a kind, hand drawn prints of dozens of popular college campuses. Each product required the option to buy 2 size prints, select several different kinds of frames and even add personalization to the print itself. This required the very unique functionality of customers being able to see the print with each option and purchase them.
We set up a staging site like we do for all of our projects and began to test different functionality for the frame options. There were many things that needed some custom coding but in the end we were able to save a lot of time and budget by using preexisting tools and plugins to provide the needed requirements. We designed the site, sought approval and started building the site right away.

The result was a site that did exactly what the client needed and within a very reasonable budget to do so. It has required very little support and maintenance and has been rock solid for many years.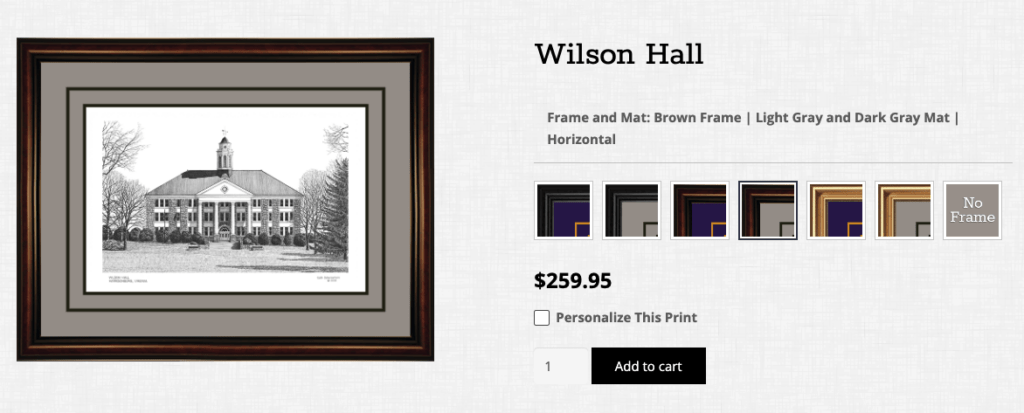 Talk to Us About Your Website
When you want to improve your site and are in the market for a web design company where you can boost your business success, Oasis is the right choice. Get in touch with us for a free quote and help you get started.