Having a great website doesn't mean you'll automatically get noticed. A strong digital marketing strategy helps your site become more visible on the web and brings in more visitors to your site. It also helps increase conversion rates and raise your bottom line. We offer clients SEO, conversion optimization, and digital marketing solutions for social media, email marketing, and more.
Search engine optimization
We've been using search engine optimization (SEO) to help rank companies nationally for high-volume terms for two decades. Our work has helped create multi-million dollar businesses using this digital marketing technique.
How does SEO work? Search engines such as Google or Bing use various factors to rank websites. This ranking determines which sites have the most authority and are relevant to the terms being searched. A higher ranking means your site appears sooner in the search results. This means a bigger potential audience and more potential customers for your site.
Our SEO strategy involves a combination of technical improvements to your site's back-end configuration, on-page optimizations, and off-page optimizations. Our on-page optimizations include leveraging keywords and phrases, creating a content strategy, adding images, and formatting your site's text. Our off-page services include reputation and authority building through backlinks.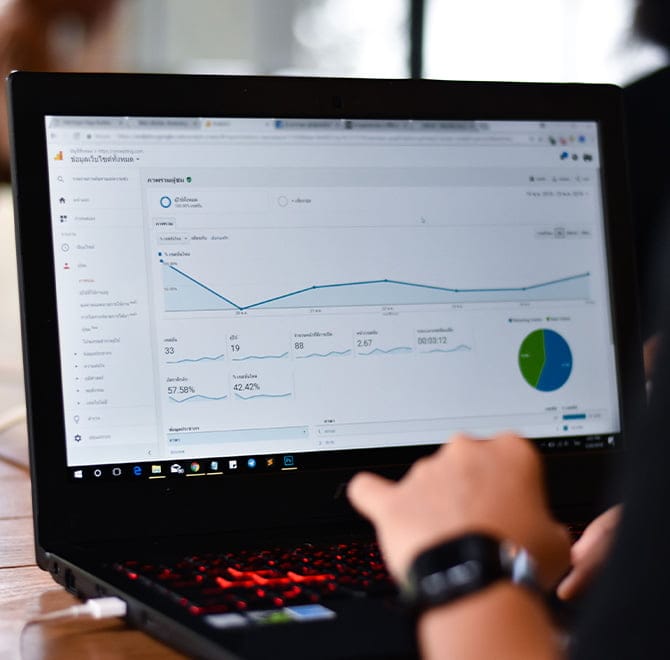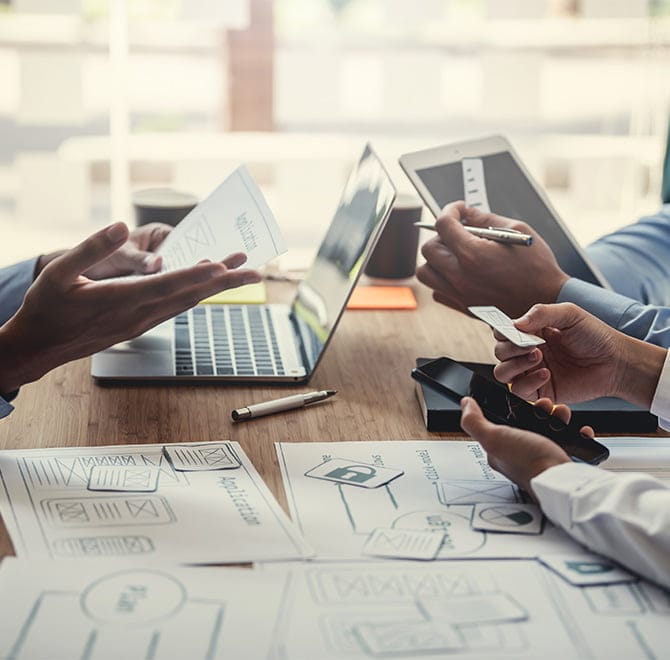 Additionally, user experience and quality visits to your site help improve your rankings. We ensure your site has a user and mobile-friendly design. If people like your site, they're more willing to share it with others and return to it themselves. Optimizing your site for search engines helps your business succeed.
Our search engine optimization services include:
Keyword and Competition Research
Technical and Quality Site Audits
Technical SEO Optimization
On-page SEO Optimization
Link building and Link Profile Management
Reputation Management
Reporting And Data Analysis
Content Marketing and SEO Copywriting
Google Places Optimization
Directory Listings and Citation Building
Local SEO Campaigns
Search engine marketing (SEM) is another strategy we use to build and reach an audience that is more likely to buy from you. Our SEM services help you refine your cost-per-click (CPC) by evaluating your traffic performance metrics. This ensures you're paying for ads to appear only to potential customers who are interested in your services or products.
Our team can help you determine a monthly SEM budget to get the most within your industry or niche.
We offer monthly optimization and reporting, as well as retargeting SEM services. Our monthly Google Ads and pay-per-click (PPC) optimization plans offer clients continual updates and monitoring of their marketing campaigns. We analyze every aspect of the campaign to determine the best keyword, messaging, and landing page experience.
Our goal is to help you achieve the highest possible return on investment for your ad campaigns. Monthly plans include a custom report detailing your traffic metrics and letting your business know any changes in strategy that were made.
We also use strategic retargeting with our clients. By retargeting your ads, we can continue to promote your business to traffic that hasn't yet converted into paying customers. This is extremely useful to our e-commerce clients, who often deal with an audience that shops around before making a purchase.




Email Marketing and Automation
Email marketing has the highest return on investment (ROI) of any digital marketing strategy. The most effective email marketing strategies use email tools, copywriting strategies, and proven marketing techniques to increase conversion rates and revenue.
Our team works with you to create an email marketing plan centered around your goals. Your email campaign's design, copywriting, and scheduling strategy needs to be customized for your industry or niche to perform effectively.
Knowing how to use the email marketing tools available is the key to increasing your revenue. Is your e-commerce store sending abandoned cart emails? If not, you could be losing out on potential customers and sales.
Email marketing has strict rules that companies must follow. If a company is caught breaking these rules, it can get blacklisted as a spammer and cannot use any email marketing tools. Don't leave your email strategy up to chance; work with us to develop your business' right email marketing strategy.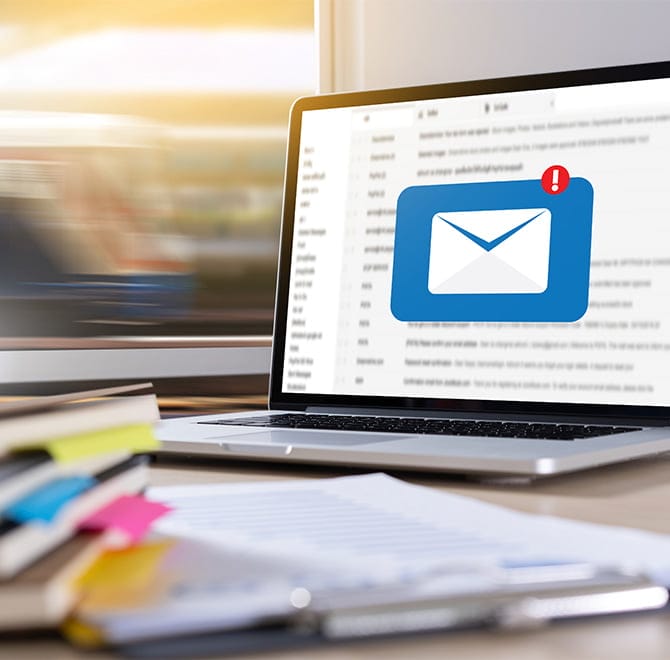 Examples of our email marketing
and automation services are:

HTML email design
and development

Setup and configuration of email
marketing platforms

Email sign-up integration
on websites

Email list segmentation to improve opens,
click-throughs, and conversions

Planning email content
and strategic scheduling


Email responsiveness on mobile
devices and email services

Creation of visual content
to accompany email copy

Measuring and evaluating
click and bounce rates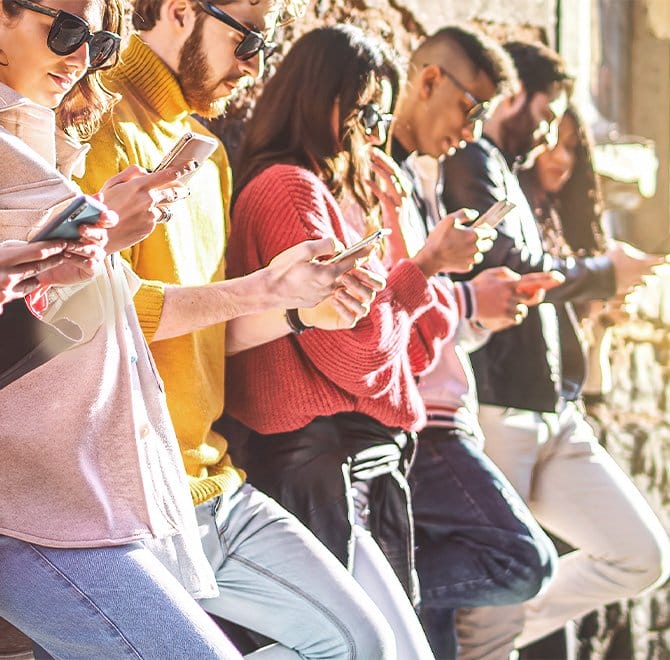 Social Media Management and Marketing
Oasis provides B2B and B2C social media services that range from simple guidance to full-service strategies. We can help your business get started on social media and headed in the right direction. Our team also provides social media content creation and scheduling services, so you don't have to worry about keeping your social media accounts active while running your business.
Our full-service strategies offer all of the above plus deliver quantifiable results of your social media campaigns. We use data provided by social media platforms to track and evaluate your campaign performance. Our team helps your business understand which methods are working best so you can continue to grow using social media platforms.
Conversion Rate Optimization
Our conversion rate optimization (CRO) services focus on increasing the percentage of visitors to your site that turn into paying customers. Websites with easy paths and valuable, compelling content help increase audience engagement and action. This leads to an increased conversion rate and a better bottom line for your business.
Along with CRO, we use metrics such as key performance indicators and customer journey analytics to optimize our client's sites. Key performance indicators (KPIs) are a critical measurement to show us how campaigns are progressing. We use KPIs to help develop goals with our clients. KPIs also allow our clients to present data reports to their management.
The customer journey helps our clients understand how customers interact with businesses and how they make purchasing decisions. Customer journey analytics is the science behind customer behavior and helps businesses spot trends in a more quantifiable way. We use these analytics to help businesses improve customer experience to reduce churn and increase conversions and revenue.
Find Out More About Our Work
We can make your future website look just as professional and stunning as the current projects you see here. View our portfolio and get in touch for a project that fits your needs.