Cast Stone Studio
Custom Art Catalog for Art Studio
WordPress Design and Development
Creative Direction
UI/UX Consulting
Graphic Design
HTML/CSS
SEO/ Site Analytics Reporting
Hosting
Maintenance and Updates
Branding and Identity Development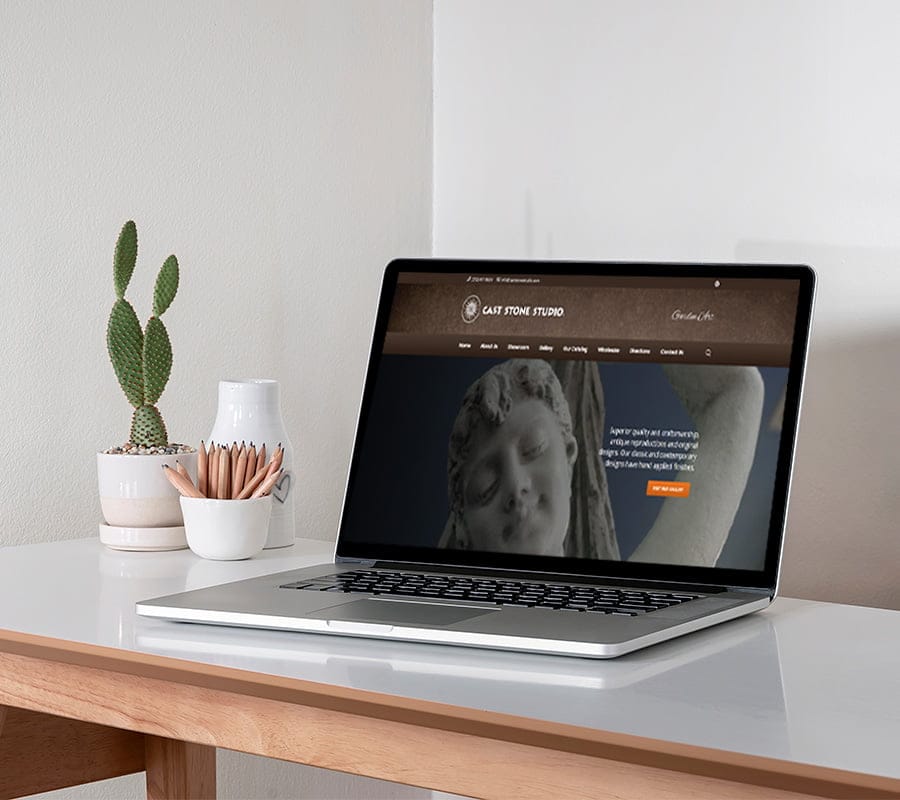 The challenge was to redesign and an outdated site and add their entire catalog of sculptures to the website. The catalog only existed on a sheet of paper so we had to help create and organize a spreadsheet and help build a way to import that into the site to populate the catalog.
First we needed to get the new catalog organized. By using a spreadsheet we were able to help the client organize their entire inventory and all its related data like size and name. Then we needed to reassess the site structure for the new changes and start designing. Once we had a design approved we started on the catalog functionality and import of 100 products or so. We tested and QA'd the site and launched when done.

The result was an increase in leads which led to more sales. Customers can find art they like and it's easier to find the size and specs to make sure it's what they want. In turn, it improved revenue and the client was happy. And now we have the ability to continuously add new inventory and products. Another success.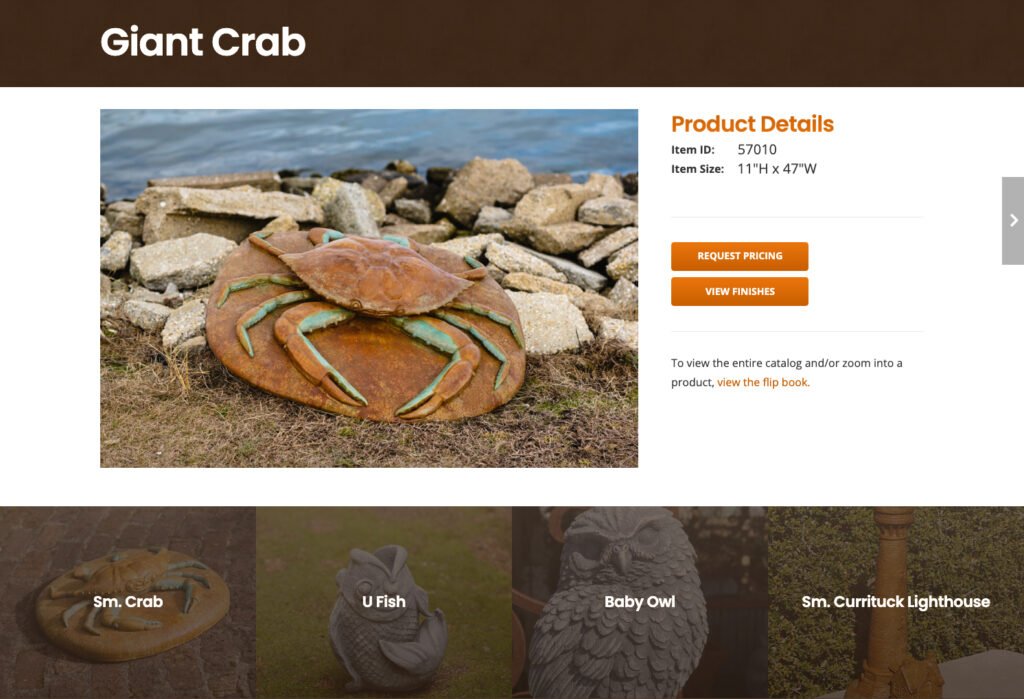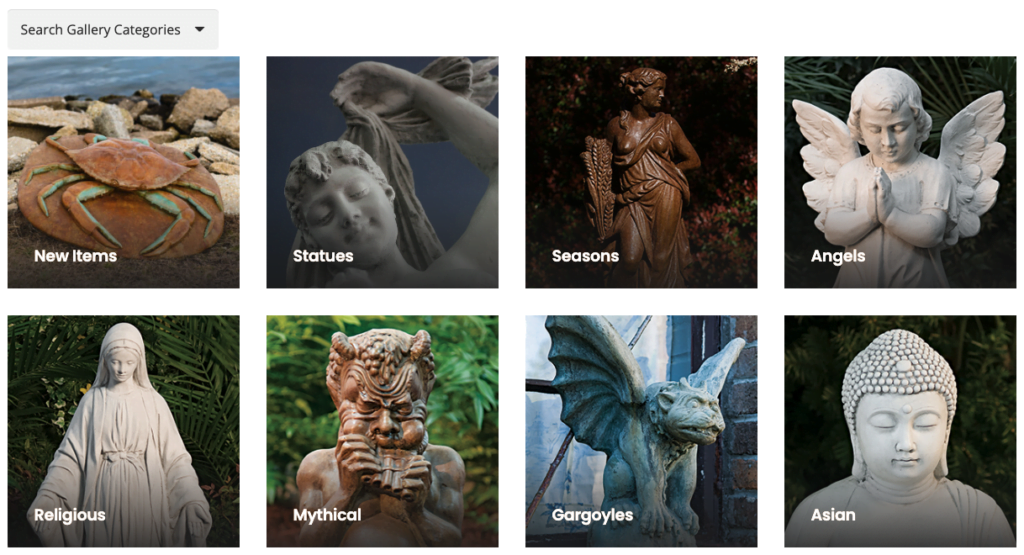 Product Grids and Filtration
Talk to Us About Your Website
When you want to improve your site and are in the market for a web design company where you can boost your business success, Oasis is the right choice. Get in touch with us for a free quote and help you get started.